It's about women. It's about beauty. It's about time.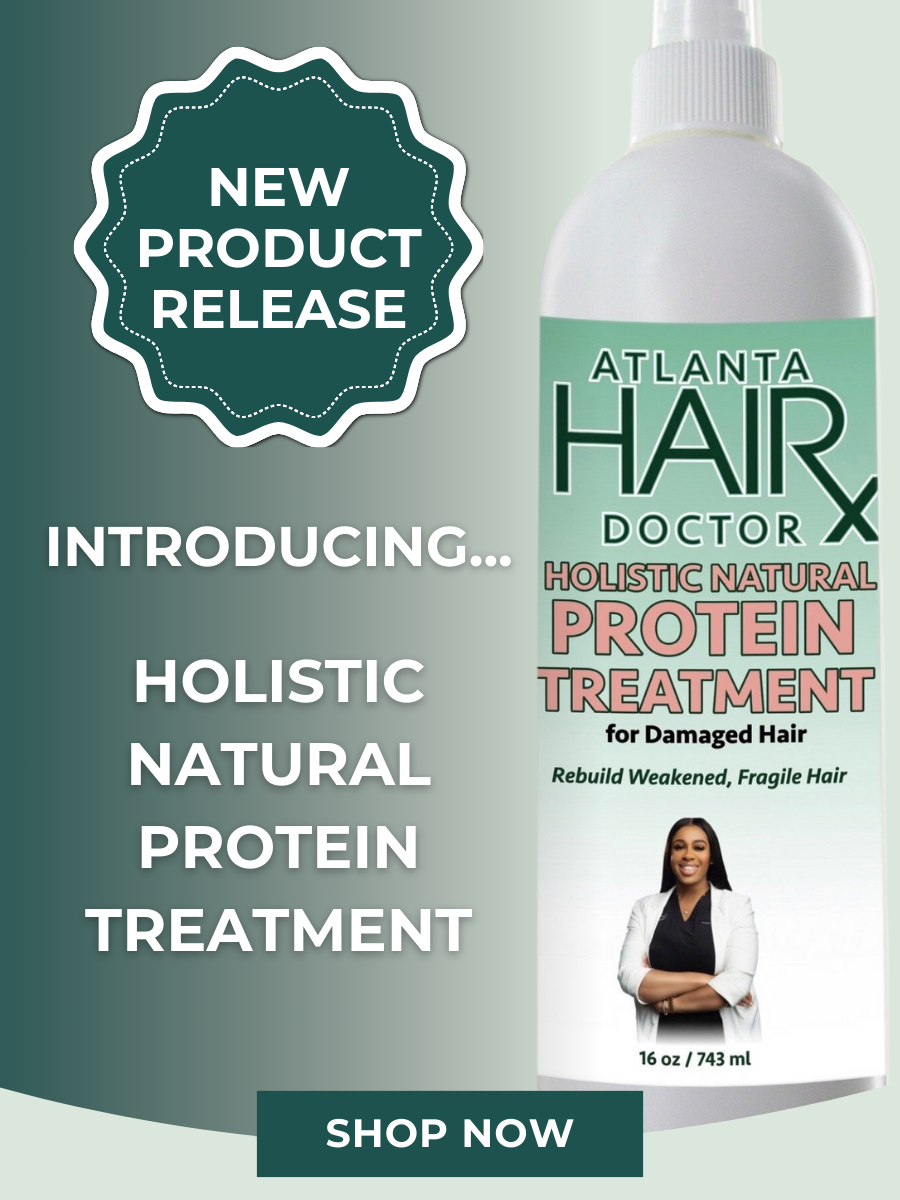 HOLISTIC NATURAL PROTEIN TREATMENT FOR DAMAGED HAIR 16 oz
FOR HEAT DAMAGE/ CHEMICALLY DAMAGED /THINNING/BREAKAGE AND CURL RESTORATION: 

Gently shampoo hair with the Atlanta Hair Doctor Shampoo. Rinse thoroughly and towel blot dry. 
Apply enough Protein Treatment to thoroughly saturate hair and comb blend for even distribution. 
Leave hair uncovered for 15 minutes, DO NOT use a plastic cap. Seat client under medium heat dryer. (Alternatively, a hand dryer may be used, but hair SHOULD NOT be agitated while drying.) NOTE: This Treatment will make your hair become hard. (This is normal) DO NOT comb or brush hair while drying into hair.
Re-wet and gently rinse thoroughly with warm water. 
Then apply the Atlanta Hair Doctor Conditioner to hair and scalp. Leave in for 5 minutes, then rinse thoroughly.
Proceed to next service or style as usual. 

 

FOR BLEACHING / COLORING OR Chemicals apply 48 hours before or 48 hours after. 

REPEAT EVERY 4 WEEKS

Restores even seriously damaged hair to normal, healthy condition, when used as directed.




ALL ORDERS ARE FINAL-NO REFUNDS (On regular or discounted prices)!